SpaGo Dog treats each and every pet as a special companion. Every dog needs some form of grooming from time to time and we have experience in grooming on all types of breeds in many different sizes and shapes.
Rate increase starting February 1st 2023.
we will be closed for Christmas from December 17th thru January 1st.
Walk-in Nail Trim – $20 – Mon to Fri 9-1PM
SpaGo Dog Goal
  is to ensure both you and your four legged companion are happy with our grooming experience. We only select the highest quality products that are all-natural, organic and or bio-degradable. What's good for earth is good on your pets.
SpaGo Dog started as a mobile grooming service and have since added a store front in Oakland that has Doggie Daycare, Grooming and Retail. We continue to take positive approach to grooming your four-legged companion; there are no cages, no interruption, one-on-one from start to finish, less stress on both you and your pet. We added Doggie Daycare in our store location to help with socialization of you four-legged companion. Our goal is to have fun with the little ones and make every effort to ensure they are cared for at our facility. We also added retail where you can shop 'til your heart content. We aim to carry everything we could find that's "Made in America" from treats, toys to beddings. Come check us out at our new store location…
The motto of this small family-owned business is: "love thou four legged companions." Our goal is to make the grooming experience a lot safer, easier, and more convenient for pets and owners alike. No more all day waiting to pickup your dog where they are stuck in a cage waiting to be groom.  We are by appointment and your dog is in and out in a very reasonable time. 
No more cages, separation anxiety, unwanted noises, neglect, abuse, transmission of diseases, or possible breakout fights. We pride ourselves in offering a clean, safe, honest environment and in bringing passion and joy to grooming your pet. Certified groomer who have received proper training in the handling and care of dogs, we strive to make sure pet leaves our facilities wagging its tail.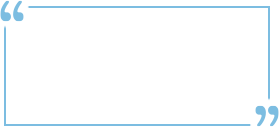 "I've taken my Shih-tzu-Yorkie to a groomer in Pleasant Hill for years, on a recommendation we went to Spa-Go for Dogs, it was outstanding! The owner is present and part of the grooming team and instead of….see more on YELP!